---
Puyallup Armory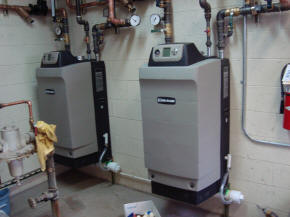 Veach Consulting Engineers designed the replacement of the central hot water boiler with a modern condensing hot water boiler. Pumps, digital controls, flues, expansion tank, and boiler room piping were replaced to bring installation up to code and provide improved energy efficiency. Veach Consulting Engineers managed this project through construction to achieve an on time and under budget installation.
---
Washington State Light Industrial Park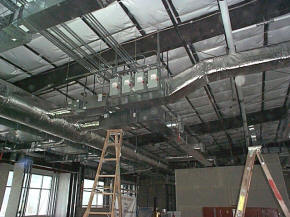 Veach Consulting Engineers acted as the Commissioning Authority for this LEED Silver Project. VCE Provided specifications, project review, functional testing of all major building systems, training verification, completion of commissioning report, and follow up services for the first year of occupancy as required to obtain LEED points. Commissioning included full, on site functional testing of the mechanical controls, lighting controls, load shedding energy management controls, and site review of all building systems.
---
ADESA Auto Auction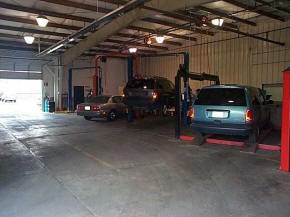 As the Prime Consultant on this project, Veach Consulting Engineers provided the Mechanical and Electrical layout and design for a new vehicle exhaust extraction system for this four-car mechanic bay.
---
UniBank Bellevue Branch
Veach Consulting Engineers provided Mechanical, Plumbing and Electrical design services for the remodel of an existing Blockbuster video store into a 3,400 square foot Uni-Bank branch in Factoria. The design consisted of site evaluation of existing HVAC, Plumbing and Electrical systems, and design of new HVAC and electrical systems replacing the existing systems. VCE participated in careful coordination with the Architect and Owner to comply with new Bank requirements, with the Civil Engineer for plumbing requirements, and with the Structural Engineer for roof truss design to accommodate new equipment. VCE handled all the City of Bellevue permitting requirements and submittals for the Mechanical and Electrical design documents, which included heating and cooling calculations, permit submittal documents, drawings and specifications.
---